Senior Photos in Pocatello
When I first met with Pete and his mom Angie for their consultation appointment, I could tell Pete was on board, but not totally excited about getting senior photos. He was a good sport as Angie and I planned the look of his senior portraits, and we ultimately decided to use the awesome vibe of Old Town Pocatello as the backdrop.
About halfway through the consultation, Pete asked if he could include his guitar in some of his senior pictures. I exclaimed, "you play the guitar?!" I immediately insisted we include his guitar because I love when high school seniors bring their own hobbies and style to their senior photos.  From that moment forward, Pete was totally excited about his senior photo process. That was a win for his mom and a huge win for me!
So...when photo day arrived, we spent some time incorporating the textures of Old Town Pocatello, which makes an awesome background for senior photos!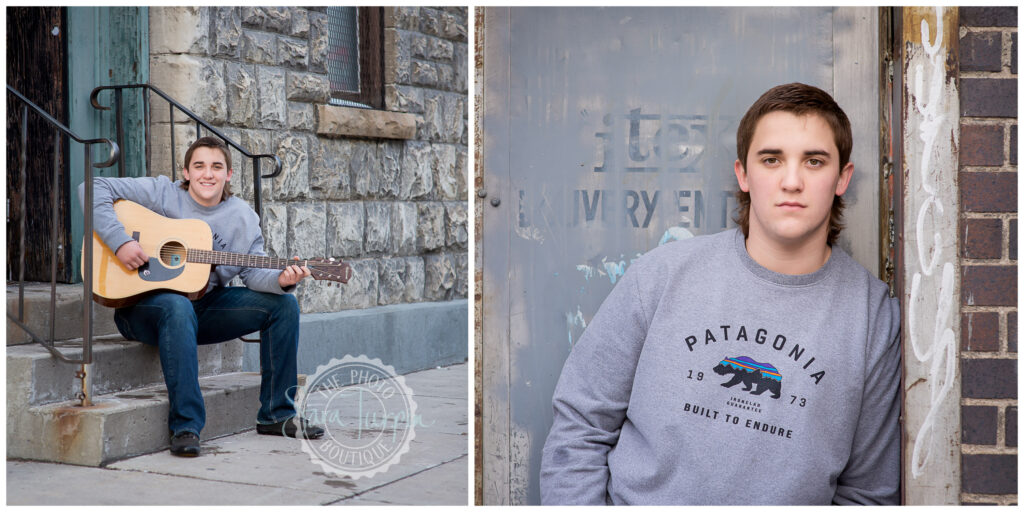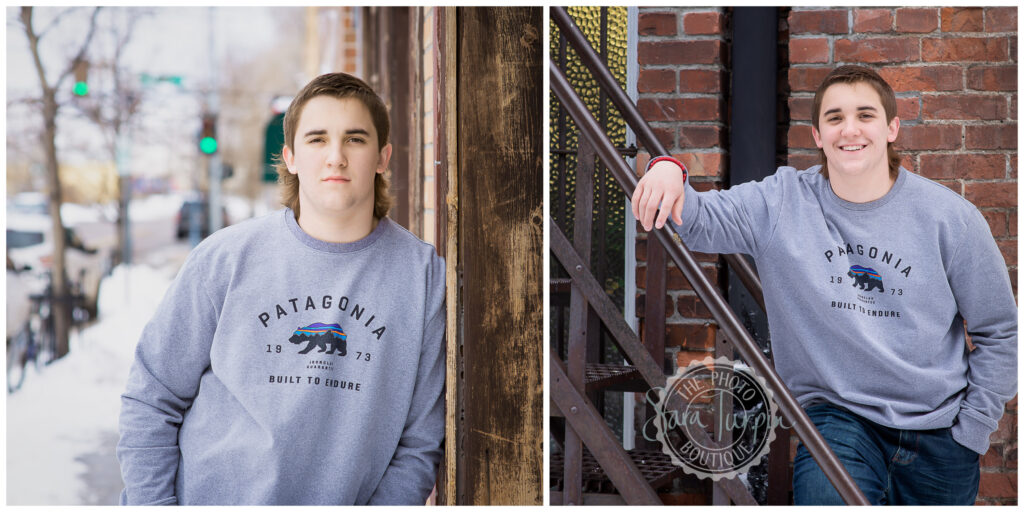 Since my studio is in Old Town, we popped into the studio for some senior portraits in studio to compliment the outdoor photos we just shot.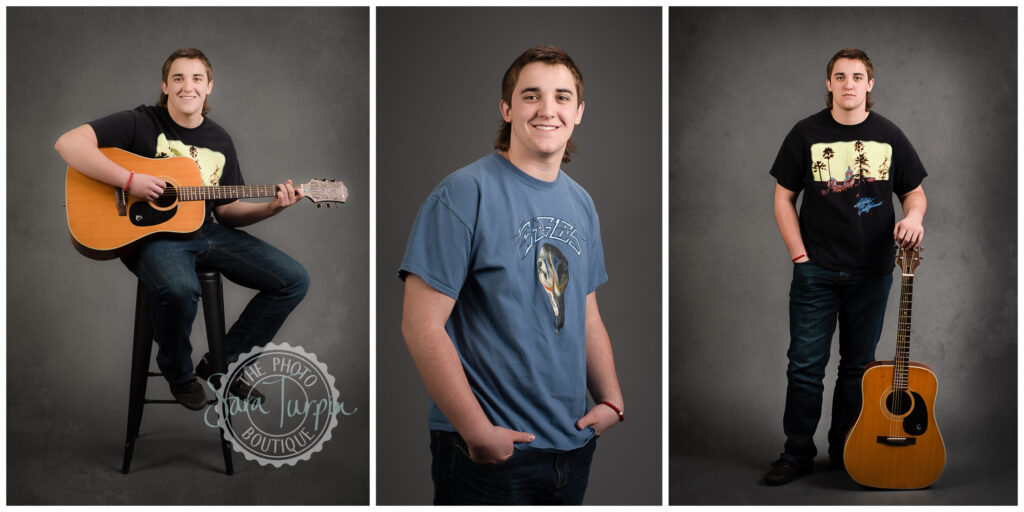 And couple weeks later, we got together again for photos on the baseball diamond, since Pete plays baseball for Pocatello High School. I love senior photos that incorporate sports!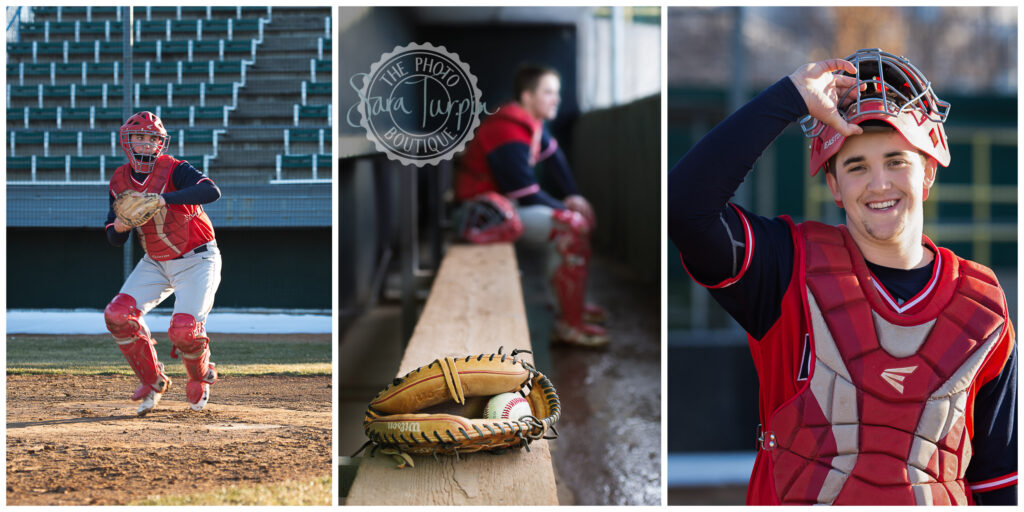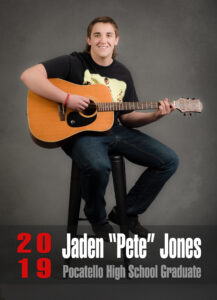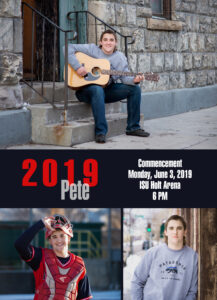 And once we had so many awesome photos to choose from, I designed custom graduation announcements for Pete.
Some of my senior portrait packages include custom announcements, which is a huge perk for moms!
Now that Pete's graduation announcements are ready to mail, it's time to schedule his "cap and gown" bounce back photo. This is a little perk I include with some of my senior photo packages. We plan to get together at Pocatello High School a few days before high school graduation to capture some photos of Pete in his graduation cap and gown.
All of these photos will be wrapped up into a custom-designed keepsake album and a photo collage printed on aluminum. Super cool!