Families
Are you planning for family portraits? If so, I can't wait to talk to you and join in on your planning.
Over the years, I've learned that each client has a unique way they want to use their family portraits. Some only share on social media. Others fill the walls of their home with beautiful art. Most of my clients want to do a blend of both. I totally get that. This is why I offer each client a personalized package that we create together.
After the session, we will sit down together and hand pick a collection of portraits you may want to share on social media, display in your home, give to family and everything in between.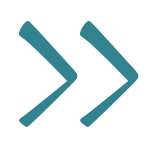 Our next step is to get to know each other so we can continue planning your session. Perfect! Let's chat. Take a quick look at How to Book with me and then request a consultation...
Planning a family reunion? I love extended family sessions! Contact me for pricing
"Sara was fabulous to work with!" — Hayley L.
Take a look at a few recent sessions...